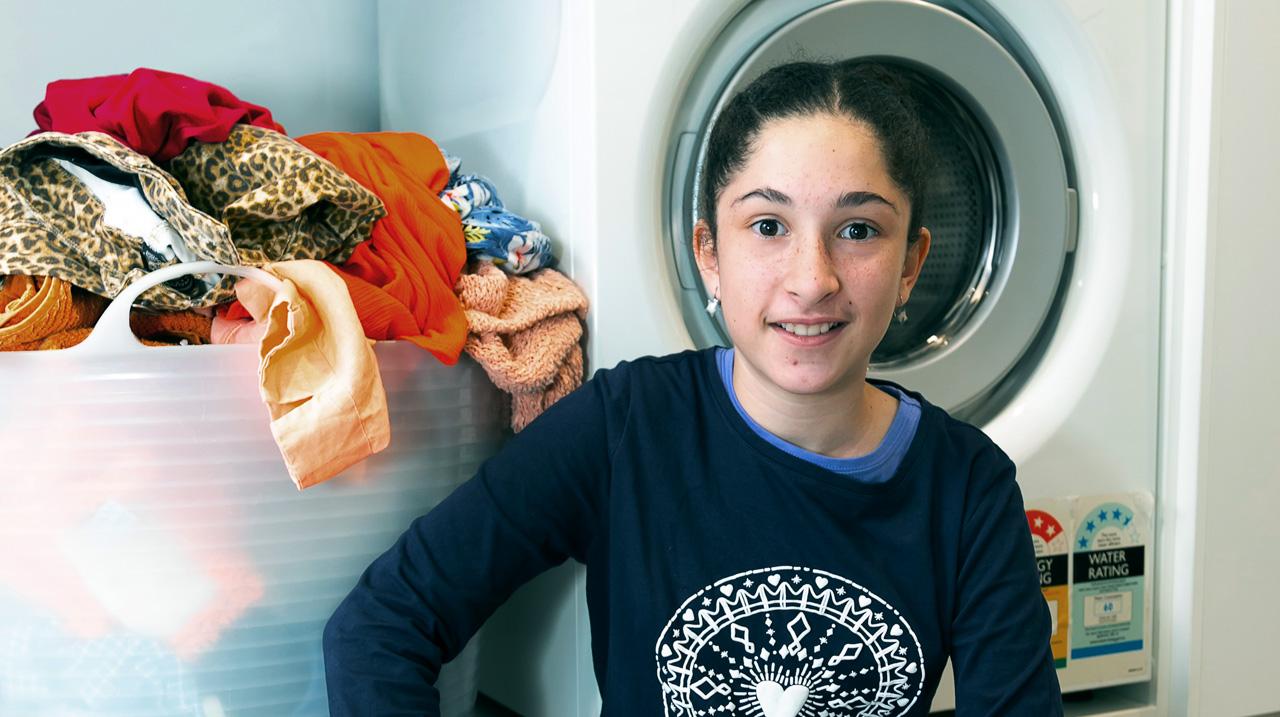 We use 15-20% of our water in the laundry. Not only that, washing machines also use large amounts of energy and detergents.  
There are many inexpensive ways to save water in the laundry.
One of the easiest is to install a water efficient washing machine. Look out for a WELS (Water Efficiency Labeling and Standards) label which shows how water efficient the machine is.
To save water and energy, always run your washing machine on a full load.

Washing in cold water saves energy and may not compromise the quality of the wash.

Buy a washing machine that has a four or more star rating (WELS label).

Choose a water efficient front loading washing machine.

Check the water efficiency performance of any product before buying.

Adjust the water level to suit the size of the wash load - some new water efficient washing machines will do this automatically.

Wash with a full load and you will save 10 litres of water each wash.

Use the sud-saver option - if your machine has one - when you have several loads to wash.

Pre-treat stains before loading into your washing machine.

Leaking taps can usually be fixed with a new washer.  Changing a washer is easy to do, just remember to turn the water off at the mains before you start.

If a tap still drips after you've changed a washer, call a licensed plumber. The cost incurred will save you money on your water bills in the long run. A dripping tap can waste up to 3 buckets of water a day. That's over a 1,000 buckets a year.

Install water efficient tapware or retrofit old tapware with aerators or flow control valves.
How to change a tap washer